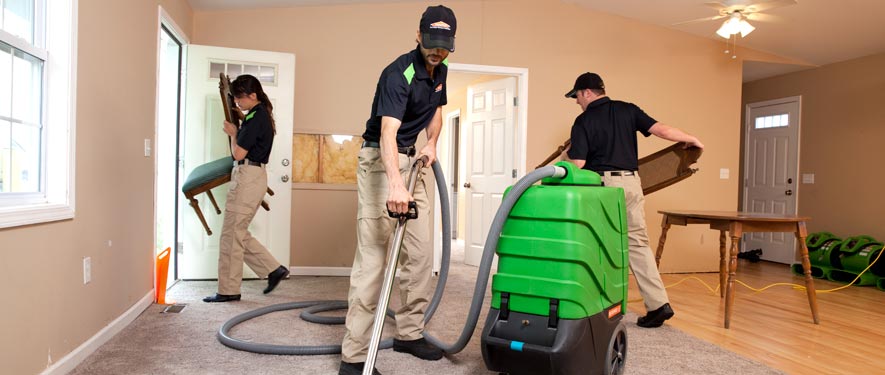 Residential Cleaning Services
There are many reasons homeowners might be looking to our professionals to help clean and restore their properties. From post-disaster restoration solutions that we are known for to ongoing and scheduled deep cleaning options to improve the look and feel of building materials in your home, we can help.
Professional Cleaning After Water and Fire Disasters
Much of our reputation lies in the professional cleaning we can provide residential customers after disasters like water and fire losses. We carefully work to return homes to their original condition through mitigation and recovery solutions.
Expert Cleaning Services for Your Home to Look Its Best
While you can maintain the look and feel of your carpeted floors and hardwood throughout the year, there are special circumstances where you might consider a more thorough and deeper clean that you cannot complete on your own. We have deluxe conditioning and deep hot water extraction carpet cleaning options to improve carpet fiber's color and softness. Our experts cleaning your residence can prepare it for:
Selling Your Home
Hosting an Event
Have a Cleaner, Sanitary Space
Certified: SERVPRO Cleaned
While your home does not often receive the traffic that businesses and offices do throughout the city, it is still wise to consider options when looking for a deep clean that manages disinfection needs. Eliminating or neutralizing viral and bacterial pathogens is the focal point of our comprehensive program Certified: SERVPRO Cleaned.
Need Cleaning Services?
Call Us Today – (612) 421-2040
Residential Cleaning Services include:
The SERVPRO carpet and upholstery cleaning service will not only get out the dirt you see, but will also remove the unwanted dust you don't. A professionally cleaned carpet and furniture may make all the difference in brightening up a room and freshening up your home.
We all have tasks around the house that don't make it to the top of our priority list. Properly maintaining your home's air ducts should not be one of them. Regular duct cleaning can increase your home's heating and cooling efficiency and improve the quality of the air you and your family breathe.
Your basic cleaning service is not going to have the expertise to effectively deodorize your home. Take advantage of SERVPRO's residential cleaning services to remove unwanted odors.
Our experts are ready to assist in the clean up of sewage and other biohazard materials and provide deep cleaning services for your home. Find out more about our franchise professionals.